LENT SERVICES
at
ST HELEN'S
​
​
SHROVE TUESDAY 25th 3.30pm
PANCAKE PARTY IN THE HALL
​
LENT LUNCH EACH WEDNESDAY DURING LENT
12 noon Church Hall
Proceeds to Christian Aid
​
​
​
St Helen's Church,
Low Fell, Gateshead
This site is designed for PC and iphone, it may not display correctly on ipad.
CHANGES TO SAFEGUARDING
​
CLICK HERE FOR DETAILS
​
​
​
​
If you have concerns
for yourself or others
you can report or receive advice - contact
​
​
​
St Helen's Toddlers
Friday 1.0 - 3.0
click for details
​
​
​
​
​
​
​
​
​
​
​
All are Welcome.
​
St. Helen's is a friendly and growing church where people of all ages come together to worship and grow as God's people in Low Fell. We gather each week to share fellowship and Holy Communion and to proclaim the Gospel afresh for each generation with the hope that all may come to know the depth of God's generous love for each and every one.
​
Messy Church meets regularly in the Church Hall at 10.30 - 12.00 on the last Saturday of each month. Here, there are opportunities to learn of God's love and to share fun, friendship and food together. Children of all ages are welcome, do come along and join in.
​
At St. Helen's we seek to support our neighbours near and far, by deepening our links with the local community of Low Fell, by working more closely with our neighbouring Parish of St. Chad Bensham and Teams and through extending welcome, support and encouragement to those in need of it, both nationally and internationally.
​
We would love to talk to you about Baptisms and Weddings at St. Helen's. You are very welcome to come along to the Church Hall and join us for a coffee any Sunday at 10.45 am where there will be people to help you make a booking.
Why not come and join us by coming along to one of our services or events.
​
We are pleased to welcome Alex Crawford and family. Alex will be curate to St Helen's and the parish of Bensham and the Teams.
​
​
​
2020 Church Calendar download
​
​
Church Magazine updated monthly - click
​
​
Facebook - click
​
​
Where we are
​
​
​
​
Every Wednesday morning
in the hall from 10 - 12, Free tea and coffee
and a chance to chat.
All welcome.
​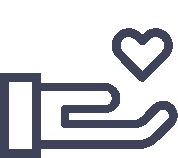 "Whoever is generous to the poor lends to the lord, and he will repay him for his deed."