This site is designed for PC and iphone, it may not display correctly on ipad.
NO PUBLIC SERVICES TILL FURTHER NOTICE.
​
HALL ACTIVITIES ALSO CANCELLED.
​
We are concerned that, whilst the need for food parcels is increasing because of the virus, it is not possible to donate food in St Helens. It is still possible , however ,to donate in the Co-op on the Fell and in Tesco in Gateshead. The foodbank would also appreciate cash donations at the minute and also additional people to volunteer to work with them. If you are keen to help in this way please go to the food bank website https://gateshead.foodbank.org.uk/
​
​
CHANGES TO SAFEGUARDING
​
CLICK HERE FOR DETAILS
​
​
​
​
If you have concerns
for yourself or others
you can report or receive advice - contact
​
St Helen's Church,
Low Fell
though our buildings are closed we are still here for you
"Love the Lord your God with all your heart, your soul and with your mind and with all your strength....Love your neighbour as yourself, thee is no other commandment
greater than these"
​
Welcome to St Helen's Low Fell as we embrace new ways of being church and we grow together in prayer and loving service to each other and all in our surrounding community. Dispersed though we are, we meet to pray and worship at regular times or on line. For information on when you can join us for services and reflection check out our updated website and Facebook page. Prayer resources and the most recent newsletter are also available to all in this way.
​
The Prayer booklet:-
We have recently set up a Pastoral and Prayer network. If you would like someone to contact you weekly, just for a chat please get in touch with one of the clergy or churchwardens.
​
Remember to light a Candle of hope each sunday at 7pm and place it in your window.
​
'The light shines in the darkness and the darkness
has not overcome it'
​
All are Welcome.
​
St. Helen's is a friendly and growing church where people of all ages come together to worship and grow as God's people in Low Fell. We gather each week to share fellowship and Holy Communion and to proclaim the Gospel afresh for each generation with the hope that all may come to know the depth of God's generous love for each and every one.
​
Messy Church meets regularly in the Church Hall at 10.30 - 12.00 on the last Saturday of each month. Here, there are opportunities to learn of God's love and to share fun, friendship and food together. Children of all ages are welcome, do come along and join in.
​
At St. Helen's we seek to support our neighbours near and far, by deepening our links with the local community of Low Fell, by working more closely with our neighbouring Parish of St. Chad Bensham and Teams and through extending welcome, support and encouragement to those in need of it, both nationally and internationally.
​
We would love to talk to you about Baptisms and Weddings at St. Helen's. You are very welcome to come along to the Church Hall and join us for a coffee any Sunday at 10.45 am where there will be people to help you make a booking.
Why not come and join us by coming along to one of our services or events.
​
We are pleased to welcome Alex Crawford and family. Alex will be curate to St Helen's and the parish of Bensham and the Teams.
​
​
​
​
2020 Church Calendar download
​
​
Church Magazine updated monthly - click
​
​
Facebook - click
​
​
Where we are
​
​
GATESHEAD DEANERY SERVICE FOR PALM SUNDAY
​
HOLY WEEK AND EASTER
from Prayer booklet
​
​
Suggestiond for prayer
and worship from Palm
Sunday to Easter
​
​
Congregational
Newsletter
​
​
​
Prayer for our community
​
​
​
​
​
​
Every Wednesday morning
in the hall from 10 - 12, Free tea and coffee
and a chance to chat.
All welcome.
​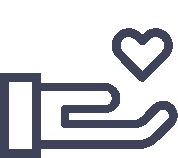 "Whoever is generous to the poor lends to the lord, and he will repay him for his deed."